One of the highlights of birding Tobago is a short boat trip to view nesting seabirds on Little Tobago Island, located just 2 miles across Batteau Bay from our lodging at Blue Waters Inn. In fact, hints of what was in store could be observed with binocs or scope from the inn, where Laughing Gulls, assorted Terns, Brown Noddies, Magnificent Frigatebirds, and occasional Brown Pelicans were feeding constantly over the water. The day was windy, so entrance into our boat was quite scary, timing our entry as the boat rose to the level of the dock in the swells. As we approached Little Tobago, we spotted a major target species for this trip, as a few Red-billed Tropicbirds were soaring with their central tail feathers protruding far beyond the body. Near shoreline, the boat was positioned parallel to a rocky portion where Brown Noddies, Sooty Terns, Bridled Terns, and Brown Boobies all were roosting.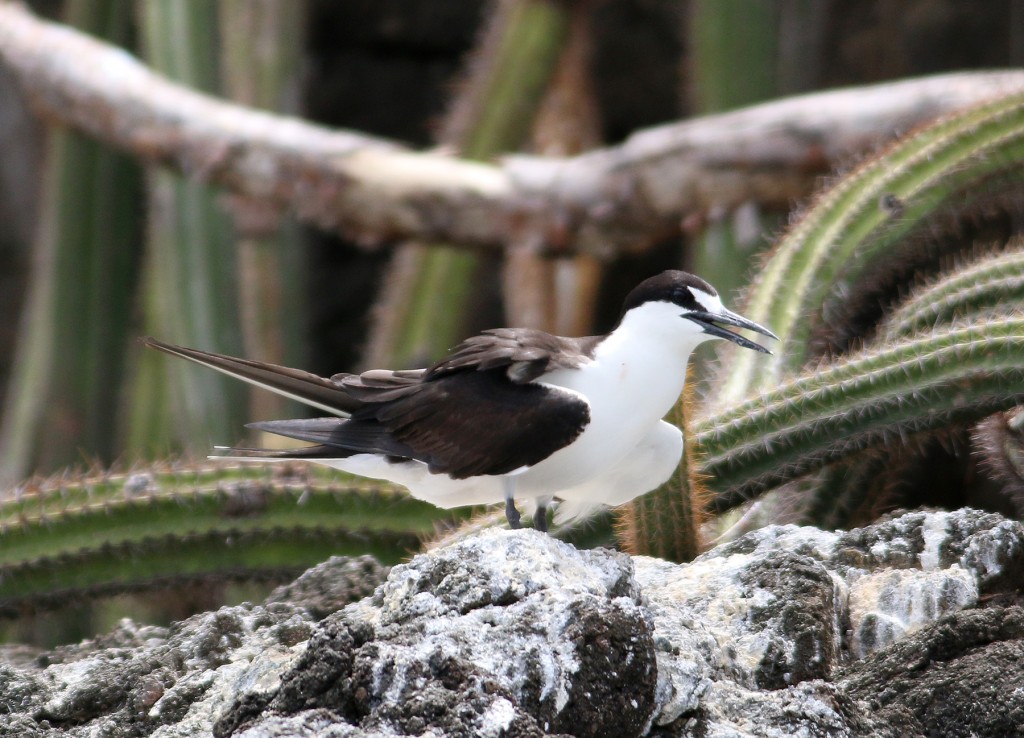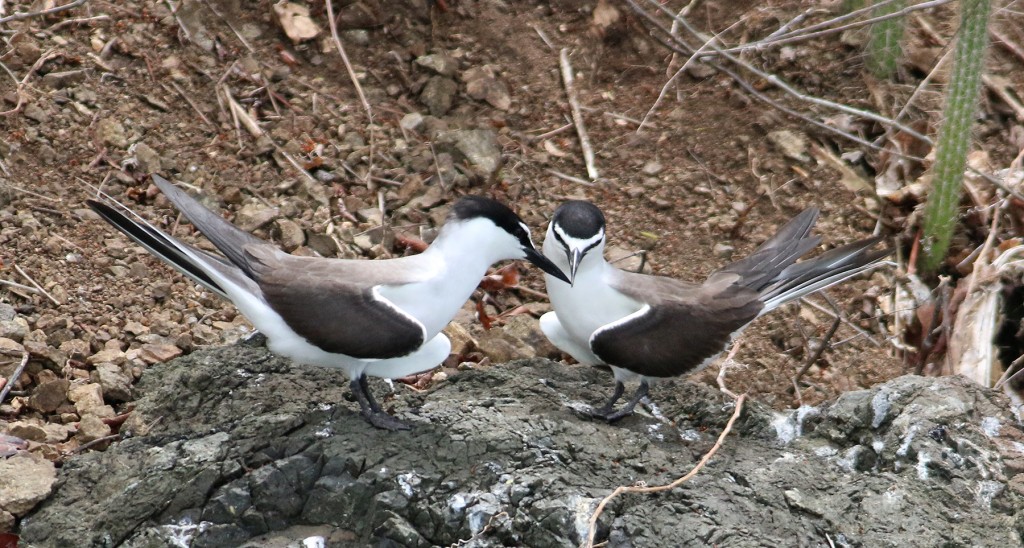 Exit onto the island at their 'dock' (I'm using that term lightly…it was really just a wet stone wall protruding into the shallows) was even more scary; picture timing a step out of the rocking boat onto a wet rock wall as a swell lifts the boat upward, and then walking on this relatively narrow and slippery rock face as waves are splashing alongside. The crew was experienced at this sort of thing though, and everyone managed just fine. After a ~15 minute walk up a trail with occasional stops to rest and hear about the history of the island, we reached an overlook that was the highlight of the day, with multiple Red-billed Tropicbirds soaring above, at, and below eye level.  Wow.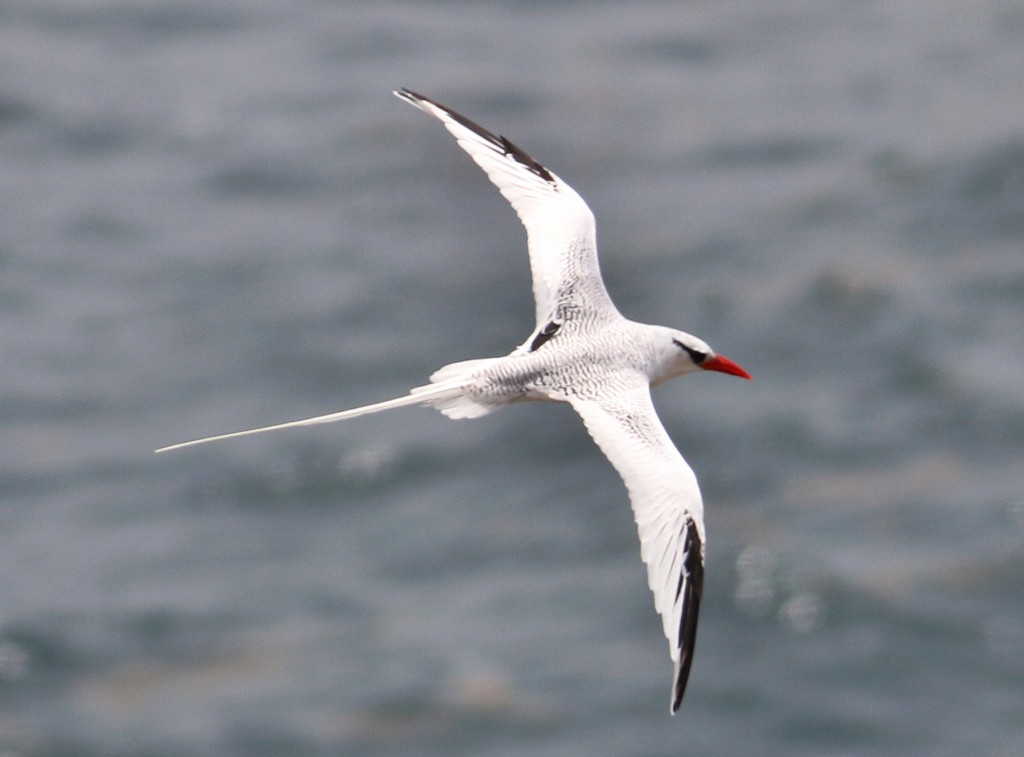 As I was snapping photos, I noticed one bird with a yellow bill that I assumed would be an immature Red-billed Tropicbird, but upon later viewing, turned out to be a White-tailed Tropicbird. Upon submitting the sighting to eBird, I was informed that although they are seen here annually, this was the first one sighted on Little Tobago this year!
It was the icing on a wonderful day. On the way back we took a break from birding and stopped at a sheltered location for a few minutes of snorkeling.